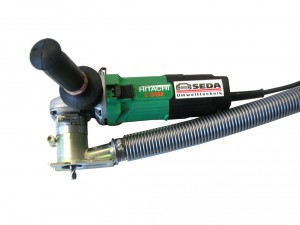 The SEDA WindscreenCutter is a "must have" in modern Recycling companies.
This SEDA special tools is the fastest and easiest solution to remove windscreens from cars. With our special milling technology a special brake through point is not necessary.
The risk of cutting damage from broken glass is up to zero. The powerful vacuum cleaning system suck off resulting glass dust and splinters and collect it in a specific storage box.
You safe a lot of time and waste when you choose this SEDA device!